Case Studies
Over the years our customers have come to us with many unique issues, and we're proud to say we've been able to help all of them accomplish their project goals and get back to business.
Our case studies highlight some of our most challenging and rewarding work, and we can't wait for the next project to walk through the door.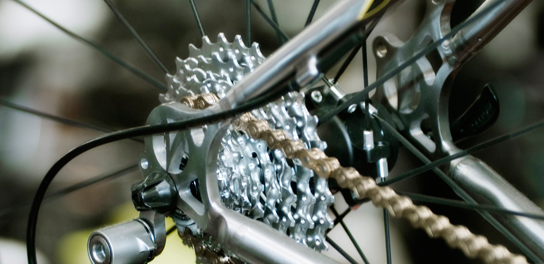 Titanium For Bicycles
CHALLENGE: A custom bicycle manufacturer wanted to enhance the cycling experience for their customers by providing a light-weight, more durable bicycle frame to withstand diverse terrains.
SOLUTION: Our titanium proved to be the optimal material for this innovative manufacturer to utilize as a component in their bicycle frames. We provide the manufacturer with the titanium they need in order to improve the strength, agility and aesthetics of their high-end bicycles that are then sold to over 200 retailers nationwide.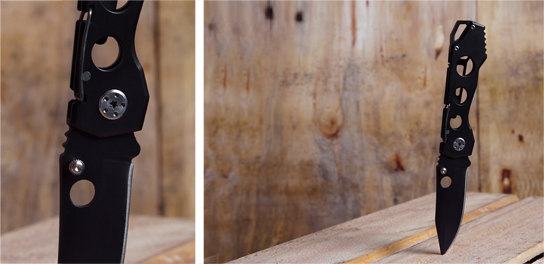 Titanium Input for Knife-Making Material
CHALLENGE: A custom knife-making shop was looking for a new material to use that would provide more strength than plastic, but lighter in weight than steel.
SOLUTION: After experimenting with several materials, they decided to utilize titanium in the knives' handles and locking mechanisms. This created a solid base for the blades, without adding too much weight to the overall product. TMS has since been able to reliably provide the quality and quantity of titanium needed, all at a consistent price so that the shop can plan production accordingly.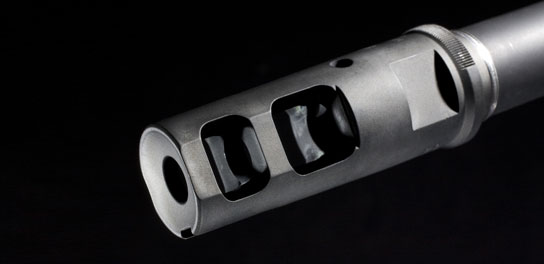 Titanium Suppressors
CHALLENGE: Firearm users shooting with a suppressor were experiencing suppressor performance failure caused by excessive heat, corrosion, lack of material strength and excessive weight.
SOLUTION: Shooters needed a lightweight, durable suppressor to improve overall performance and accuracy. Our customer's Axiom suppressor utilizes titanium baffles providing a light-weight solution that dramatically increases suppressor performance, durability, and accuracy.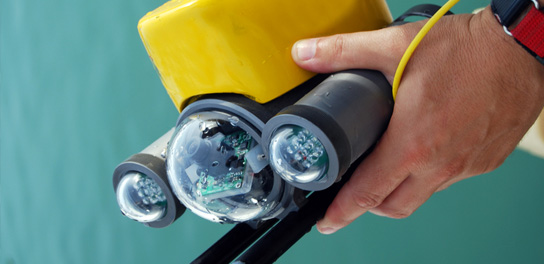 Underwater Robotics
CHALLENGE: A technology manufacturer needed to provide their clients with a robotic arm that could withstand the pressures of being 16,000 ft. deep in the ocean.
SOLUTION: We supplied the manufacturer with titanium due to the metal's natural ability to withstand corrosion and high pressure. With our fast delivery, our customer was able to create the robotics and deliver them to their client on time and on budget.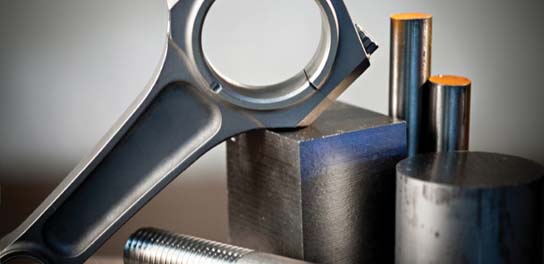 Connecting Rods
CHALLENGE: A high-profile mechanics shop wanted to provide connecting rods that could increase max RPM and decrease the time to achieve this RPM, for their customers in the motorsports community.
SOLUTION: Titanium became the chosen material due to its lightness and durability. With our titanium being half the weight of steel, the RPM pickup on the race cars was immediately noticeable, allowing for the shop's customers to see the finish line first more often.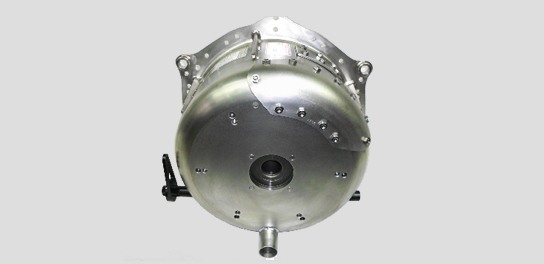 Bell Housings
CHALLENGE: Contain clutch explosions in race cars to better protect both the driver, and the car's mechanics.
SOLUTION: After experimenting with various metals, a motorsport engineer came to us to recommend safer, more reliable bell housings. We discussed using a titanium product and also an aluminum/titanium-lined bell housing. Both are now widely used throughout the racing community, improving today's bell housing safety compared to previous years.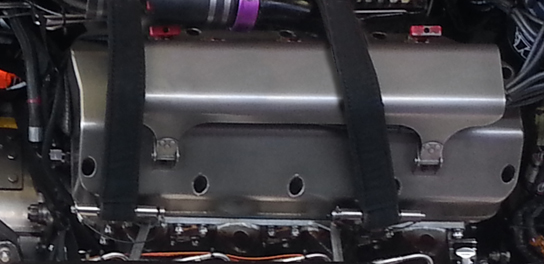 Valve Covers
CHALLENGE: Race drivers were experiencing engine failure on the track leading to projectiles being shot out through valve covers, which became a safety problem for both the drivers and the race crowds.
SOLUTION: The engineers working on the race cars needed a material to work with that would contain the explosions and better protect the drivers and crowds. Our titanium was brought in for use in nitro applications to help with safety.