Titanium Tubing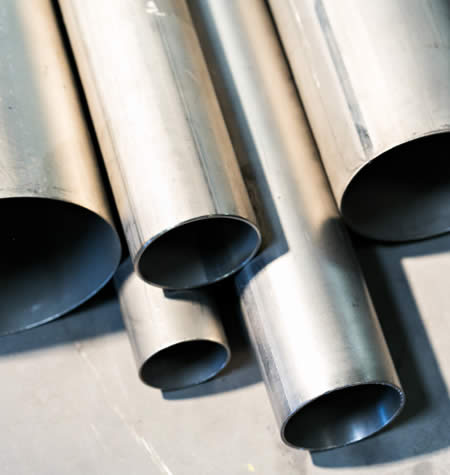 Grade 2 "Ti"
Titanium tubes are typically used in commercial heat exchangers in grade 2.
Grade 9 "Ti"
Titanium tubes are commonly used in aerospace hydraulic lines in grade 9. The motorsports, sports equipment and bicycle markets have also found grade 9 very beneficial to their applications because of the light-weight and strength of titanium.
Any mass that has to be moved can benefit from the reduced weight that these tubes allow, giving quicker acceleration and deceleration. This gain is seen in sports shafts like golf and lacrosse. Exhaust tubing is a good application for motorcycles where the heat may be less than 800 degrees. Auto racing headers are still being figured out as they see more than 1000 degrees, which is above the normal operating range of titanium.
AVAILABLE SIZES:
AVAILABLE GRADES
AVAILABLE SPECIFICATIONS
AMS-4941, 4942, BMS-7-21, DMS-1872, 1874, 1898, AMS-4943, 4944, 4945, DMS-2241, B50TF35, PWA-1260
EXAMPLE APPLICATIONS
Funny car body trees, golf clubs, heat exchangers, hydraulic lines, wheelchairs, chemical plants, oil and gas production, tennis rackets, lacrosse sticks, drive shaft tunnel supports, exhaust tubing, wheelie bars, suppressors, heat exchangers
Buy Titanium Now >>